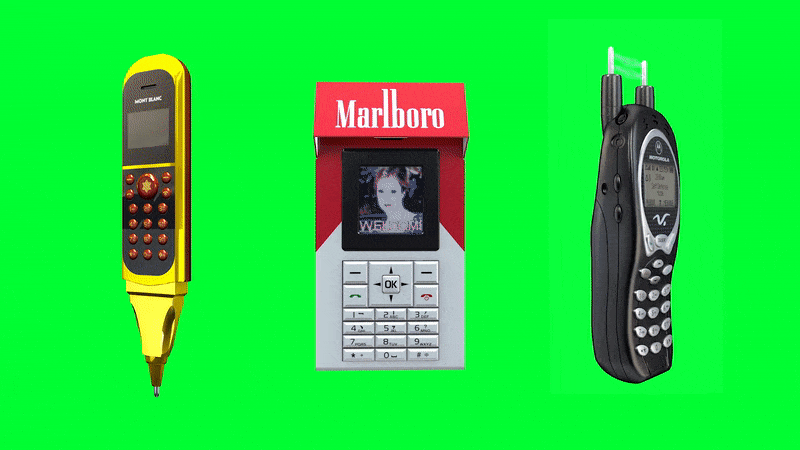 SUMMARY
SHANZHAI ARCHEOLOGY (INTRODUCTION)
SHANZHAI ARCHEOLOGY (PHONE FOOTAGE)
SHANZHAI ARCHEOLOGY (EXHIBIT, 2019)
SHANZHAI ARCHEOLOGY (EXHIBIT, 2018)
SHANZHAI ARCHEOLOGY (EXHIBIT, 2017)
SHANZHAI ARCHEOLOGY (FIELD RESEARCH, SHENZHEN)
SHANZHAI ARCHEOLOGY (3D CONSERVATION)
SHANZHAI ARCHEOLOGY (SELECTED PHONES)
---
SHANZHAI ARCHEOLOGY (INTRODUCTION)
Shanzhai Archeology is a collection of original phones from the technological interbreeding Made in China. This project casts a critical look at the production of technology through an artistic interpretation of a recent historical fact, still poorly known: the shanzhai.
Often presented as mere counterfeits of low quality, these objects nevertheless draw many unusual technological trajectories that make them the revealers of technological possibilities literally out of European standards. As odd looking hybrids, these puzzling artefacts question a hyper-normalised western technological imaginary.
CONCEPTION: DISNOVATION.ORG, CLÉMENT RENAUD & YUAN QU
3D MODELS: TERRELL DAVIS
INSTALLATION, COLLECTION, VIDEO, RESEARCH, EDITION | 2015-2018
SHANZHAI ARCHEOLOGY (PHONE FOOTAGE)
SHANZHAI ARCHEOLOGY (EXHIBITION VIEWS 2019)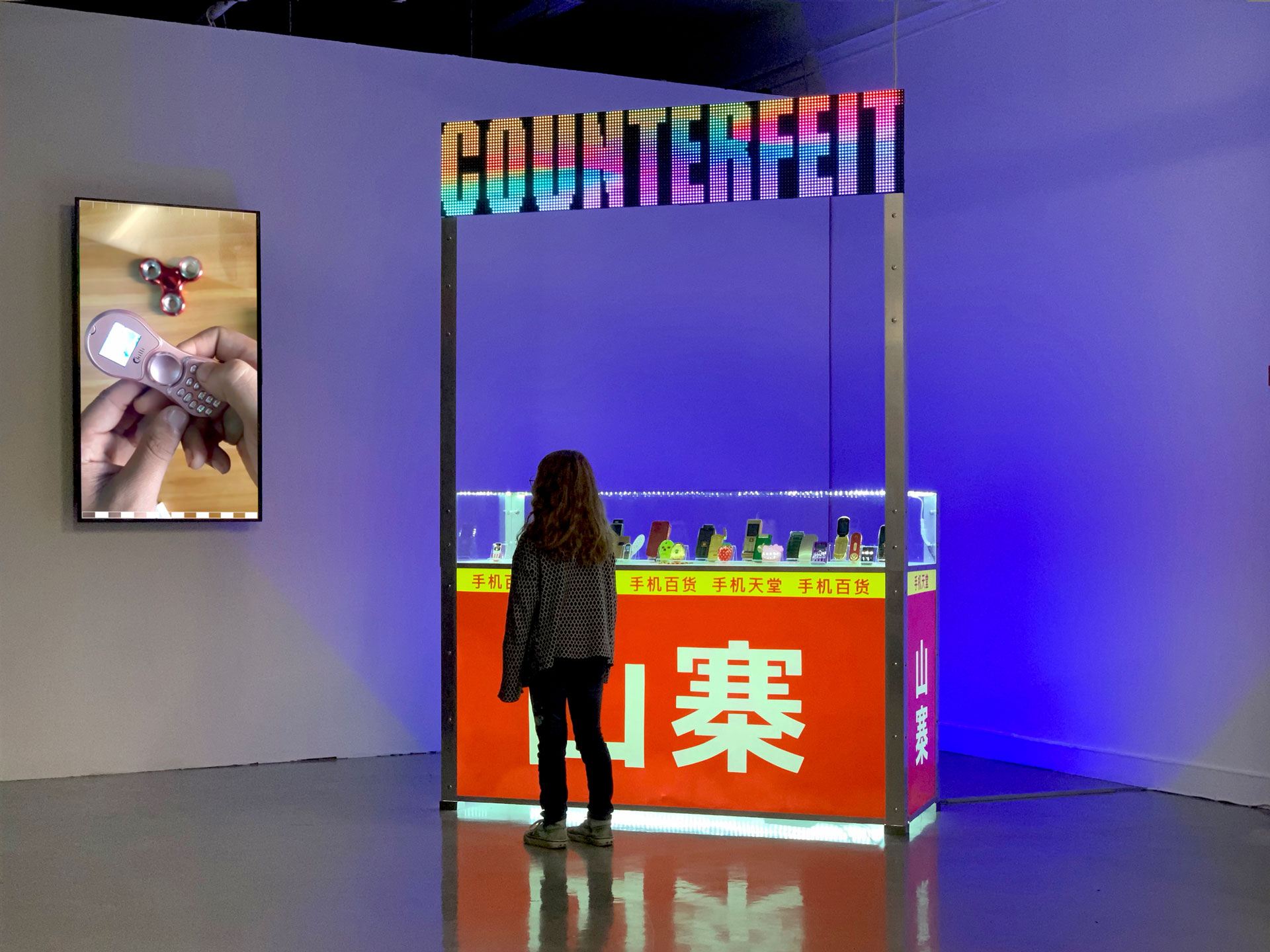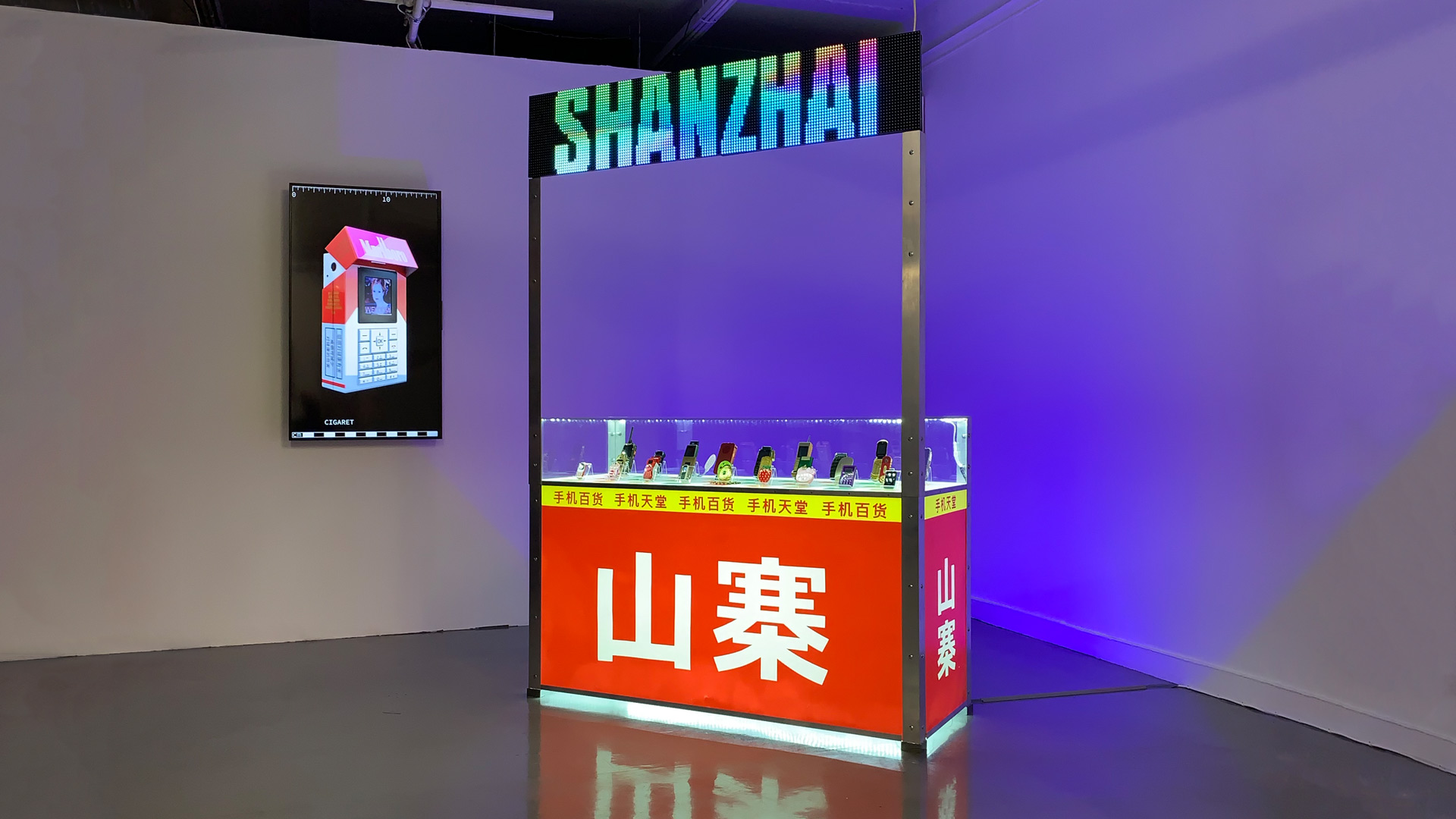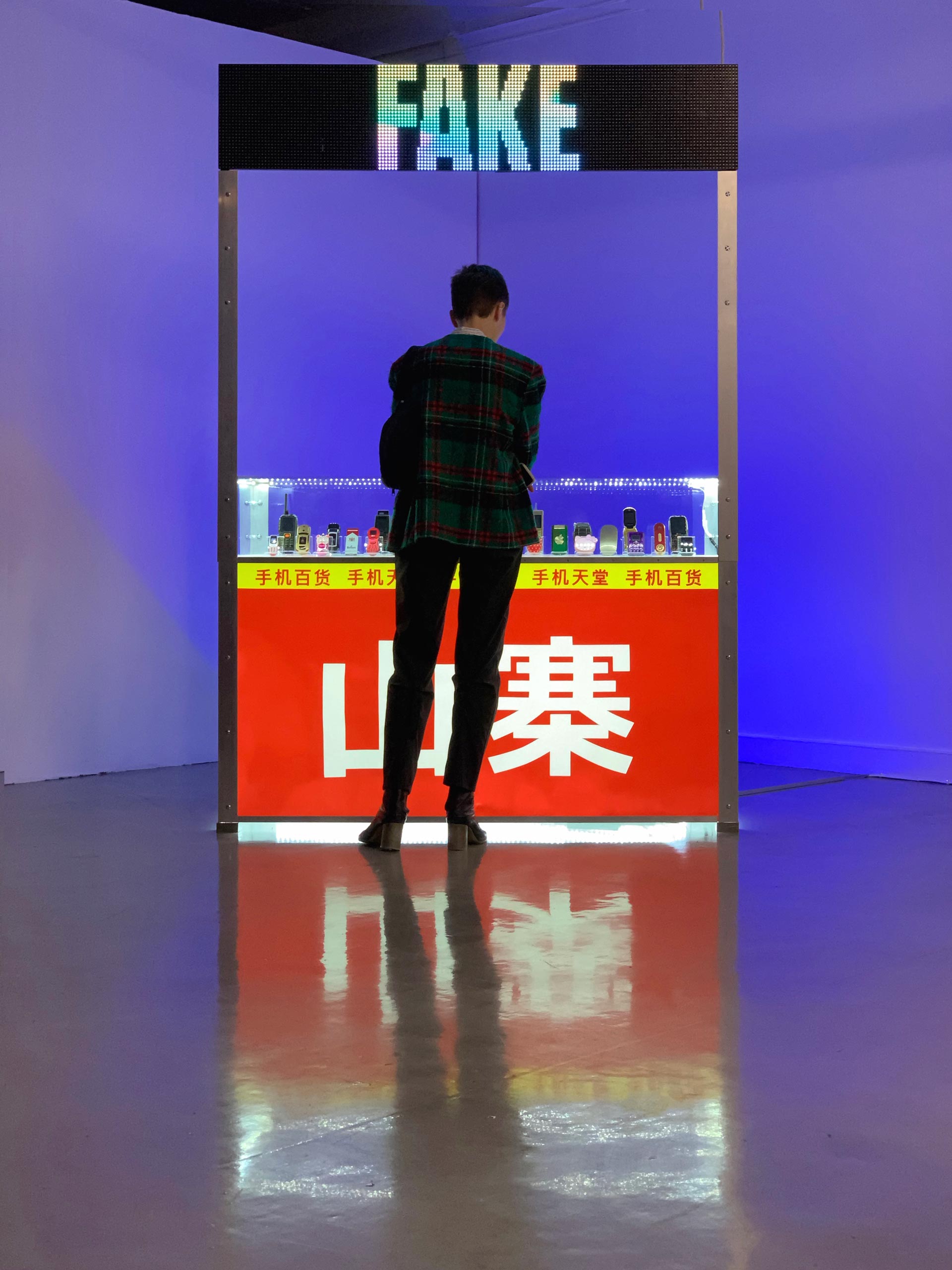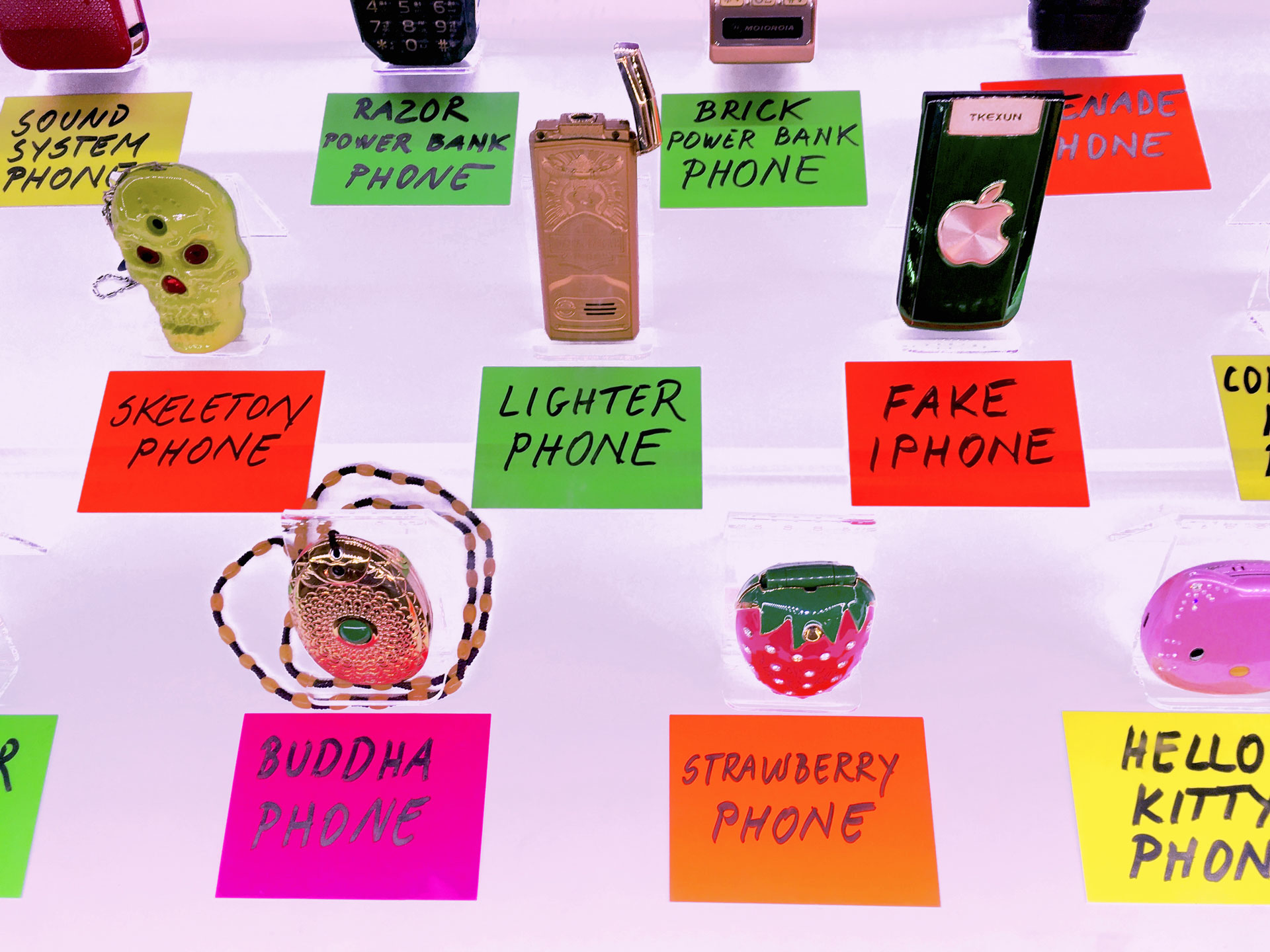 PRESS RELEASE:
The Chinese term shanzhai (山寨) refers to counterfeit consumer goods. This includes imitation, trademark infringement, parody, lookalikes and improved goods, particularly in the field of electronics. A shanzhai (literally shan: mountain, zhai: stronghold) denotes a remote village in the mountains where bandits had once recreated their own form of society, far from the rules of the emperor.

Shanzhai Archeology presents an extraordinary collection of mobile phones from this technological interbreeding Made in China. These are hybrid products developed at an incredible speed merging piracy, reverse engineering, unique creativity and self-taught skills.

In this collection, a Buddha Phone, becomes a virtual altar by pressing a special key. The "smallest in the world" or Prisoner Phone is made of 99% plastic and is barely detectable by the authorities. There's the Taser Phone, marketed as a self-defense weapon, or the Sound System Phone, catering for China's pensioners as it can broadcast loud sound outdoors, being heard above the din of the public dances they love. It also comes with several gigabytes of old-fashioned communist songs that Chinese pensioners are particularly keen on. Other curious devices include strawberry or car-shaped phones, devices with in-built electric razors, lighters, power banks, video projectors and other impressive features.

A profitable business produced by small companies, shanzhai mainly happens out of Western sight, due to regulations that forbid most of these hybrid products to circulate legally across borders. Nevertheless, shanzhai devices fulfil a bespoke need or desire for hundreds of thousands of consumers in countries around the world, not just in China.

At a time when shanzhai might be under threat – following the Chinese government's decision to clean up the country of its counterfeiter reputation – this project casts a critical eye at the results of unfettered technological innovation, through the relatively unknown history of the shanzhai.

Positioning this project at the crossroads between art and anthropology, the artists explore the cultural value of shanzhai and the radical otherness of its creative process; an open manufacturing model resulting in singular design solutions outside streamlined market forces and global innovation myths.
- Irini Papadimitriou, London, January 2018
SHANZHAI ARCHEOLOGY (FIELD RESEARCH, ELECTRONIC MARKET OF HUAQIANGBEI)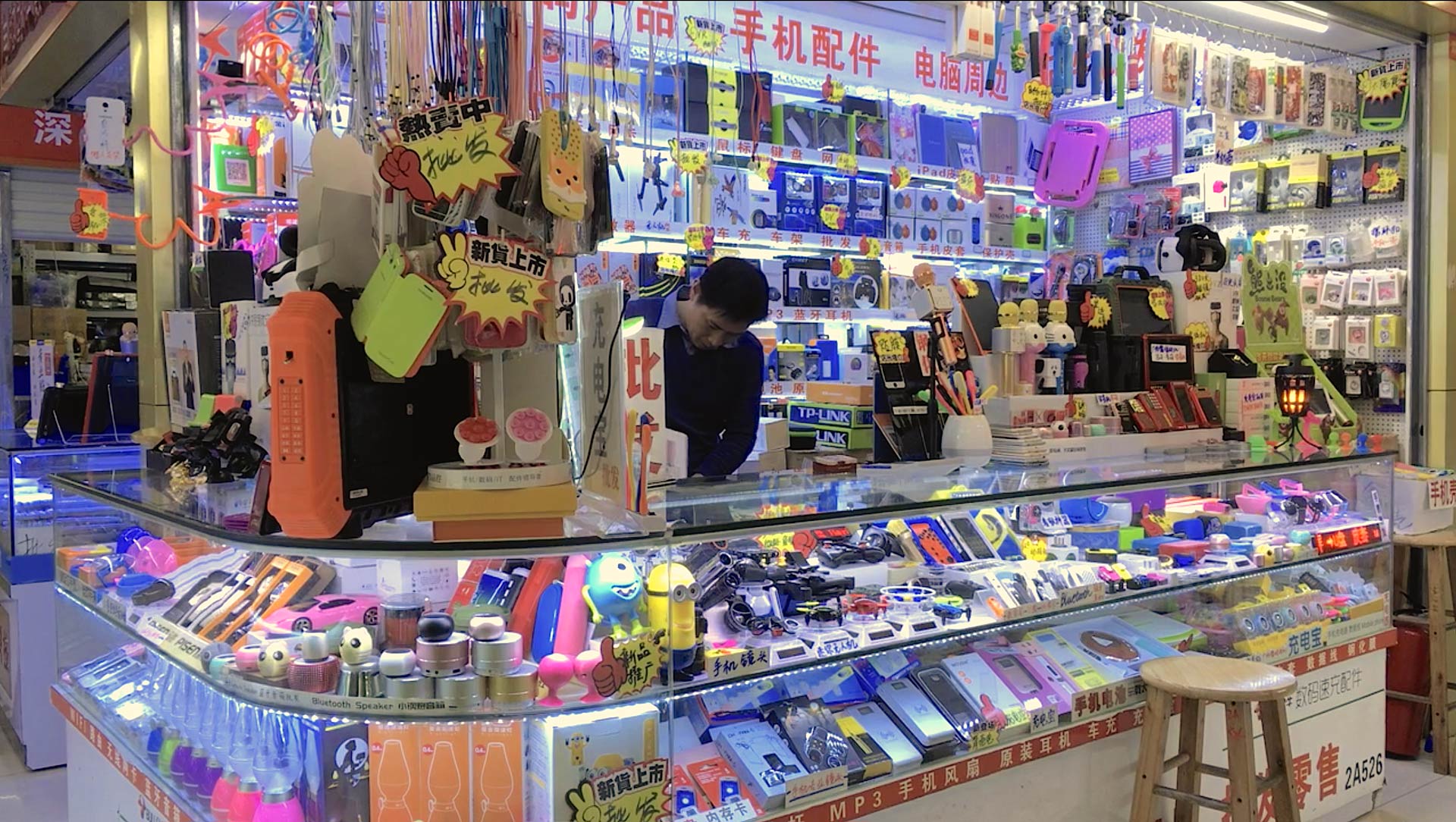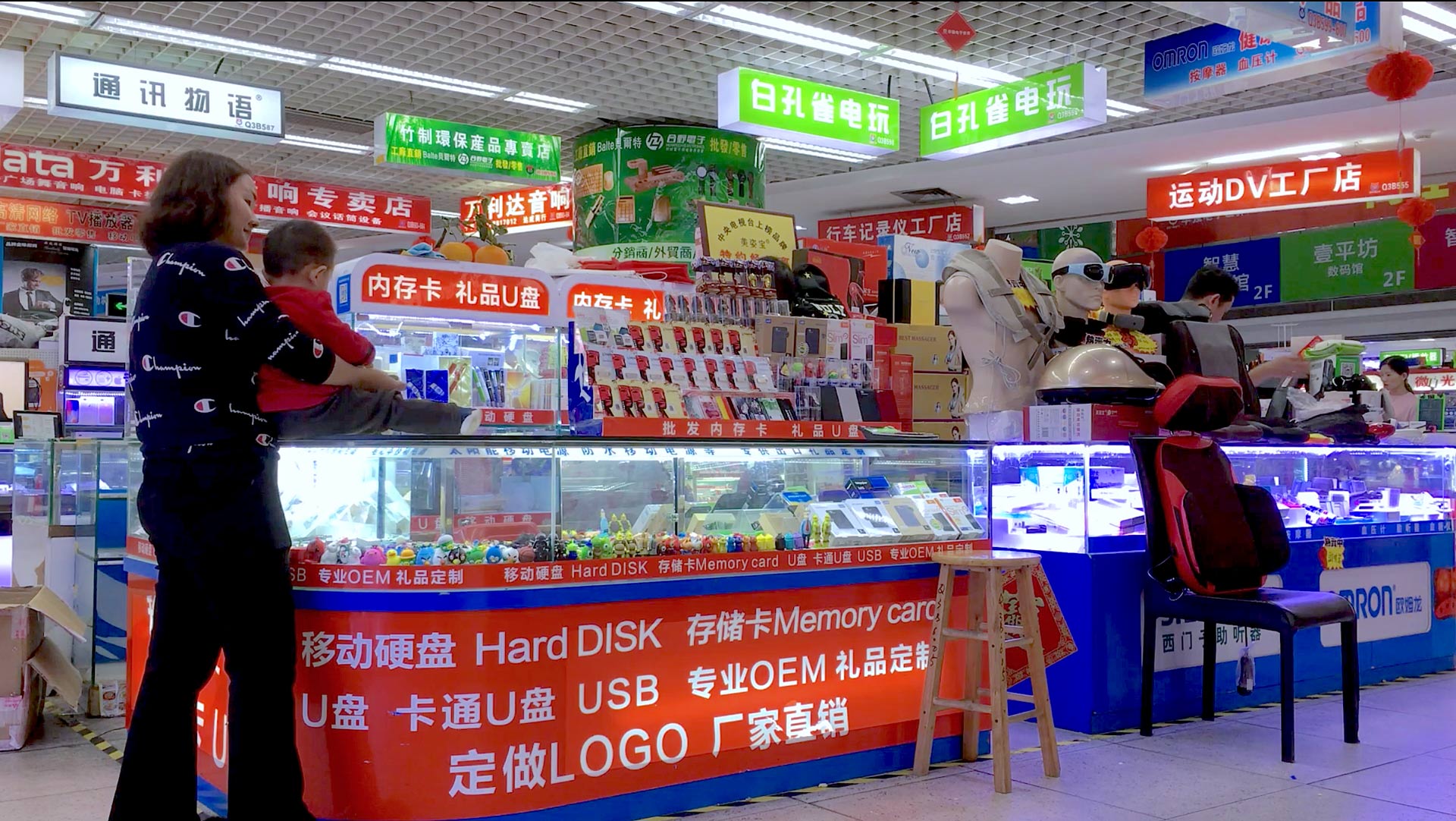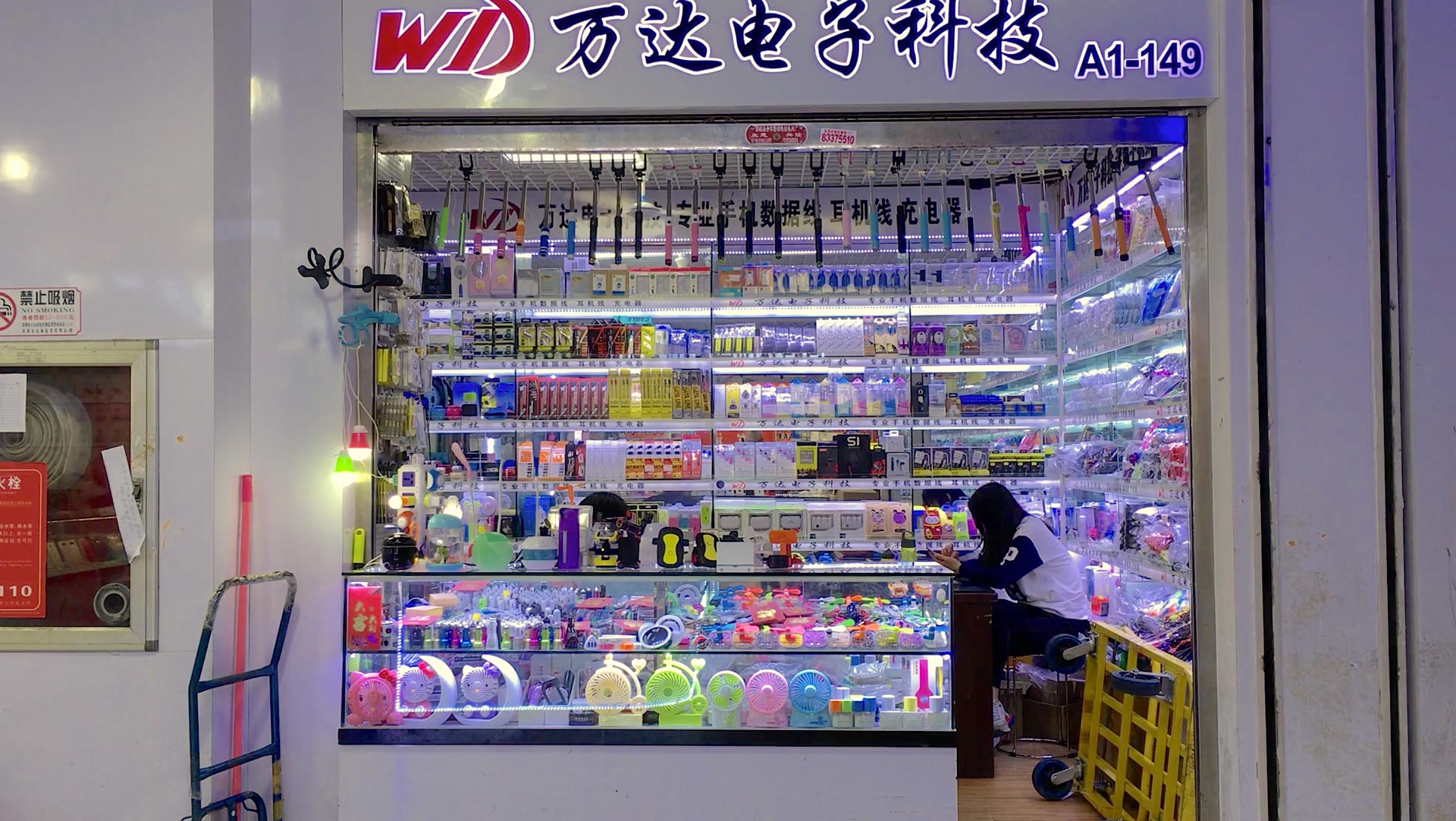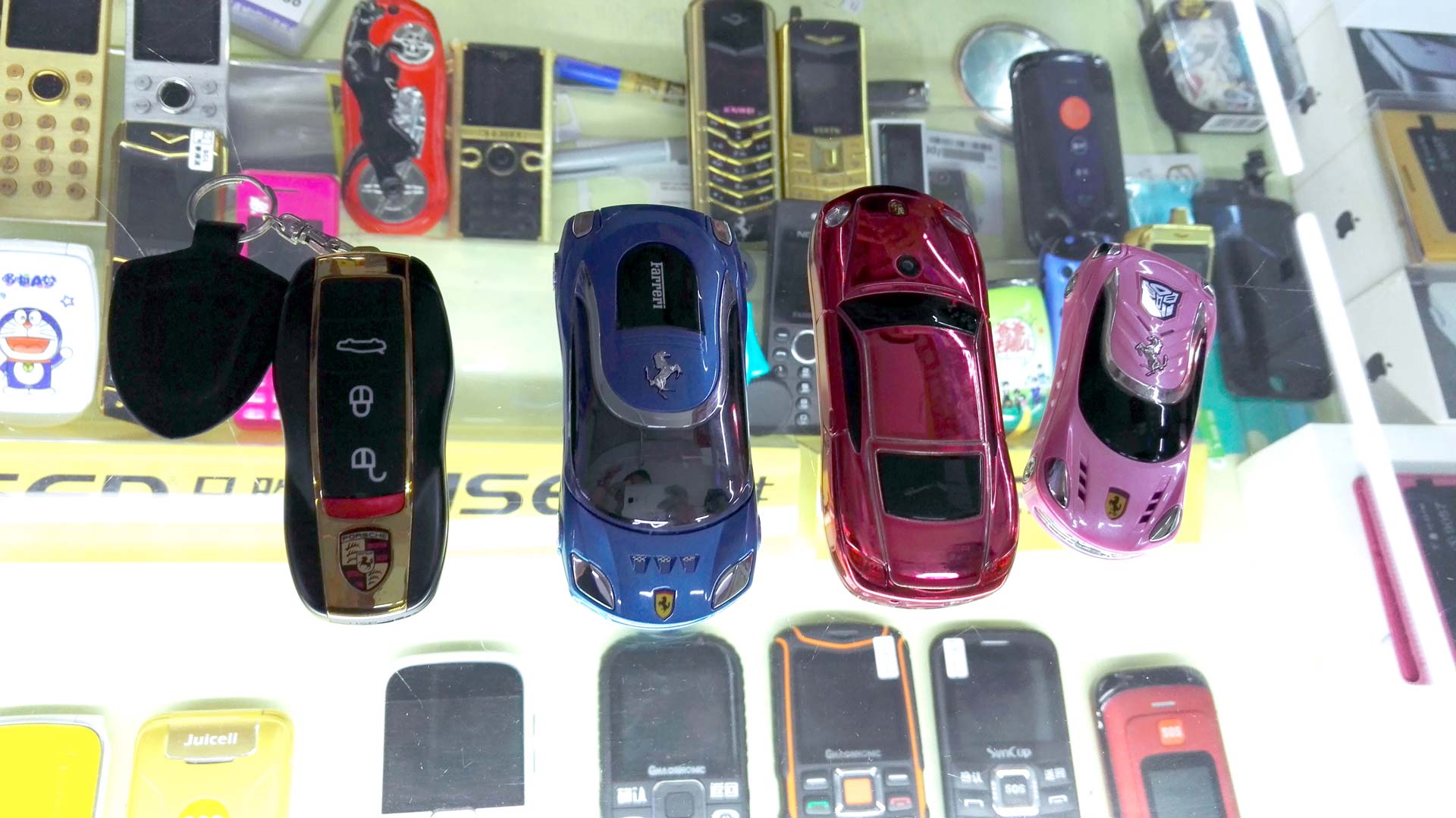 DOCUMENTARY (FIELD RESEARCH) 2015-2018 - HUAQIANGBEI, SHENZHEN, CHINA
CLEMENT RENAUD - BANDITS BROUGHT TECHNOLOGY TO THIS WORLD [EXCERPT FROM THE PIRATE BOOK, 2014]
"For decades, foreign companies went to China and left with what they paid for: very cheap stuff that barely works. Indeed, you cannot expect an illiterate farmer to produce a Swiss watch on day one. After years of underground experience at the margins of the global production system, Shanzhai manufacturers have come up with a new model of production that may influence generations of designers to come. Copying, counterfeiting, and reusing existing inventions has contributed not to the destruction of pre-existing industry, but to its optimization. Mostly, it has covered the costs of training thousands of Chinese manufacturers while creating a highly profitable local economy. Instead of contesting an existing model, the transformation of Shanzhai manufacturing into an open-source model for mass production may even reinforce the current craze for efficiency in technological development. If free access to copyrighted resources proves to be harmful in the long run, it won't be because of losses due to counterfeiting but from the application of so much knowledge, resources, and skills to the wrong purposes."
SHANZHAI ARCHEOLOGY (EXHIBITION VIEWS 2018)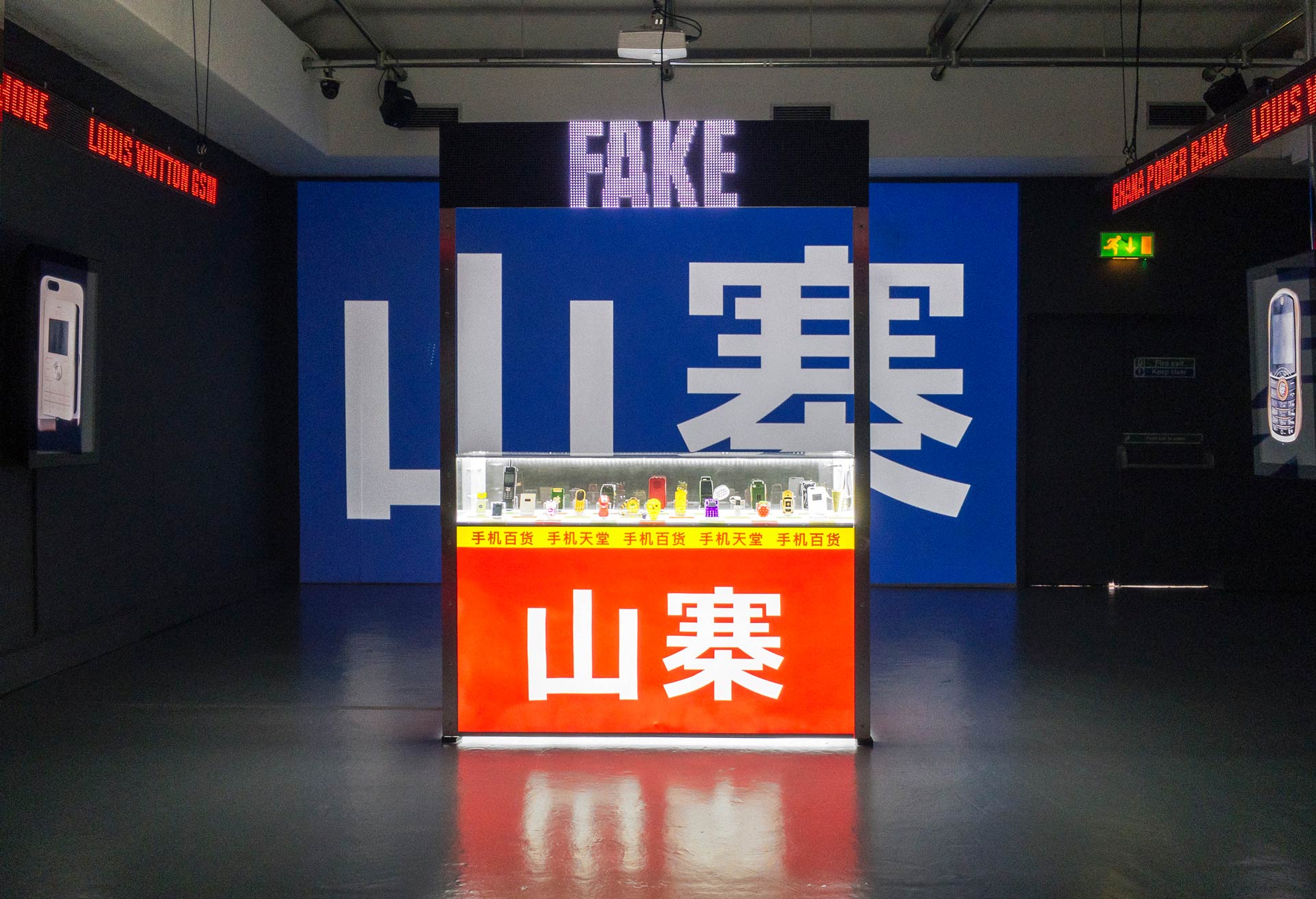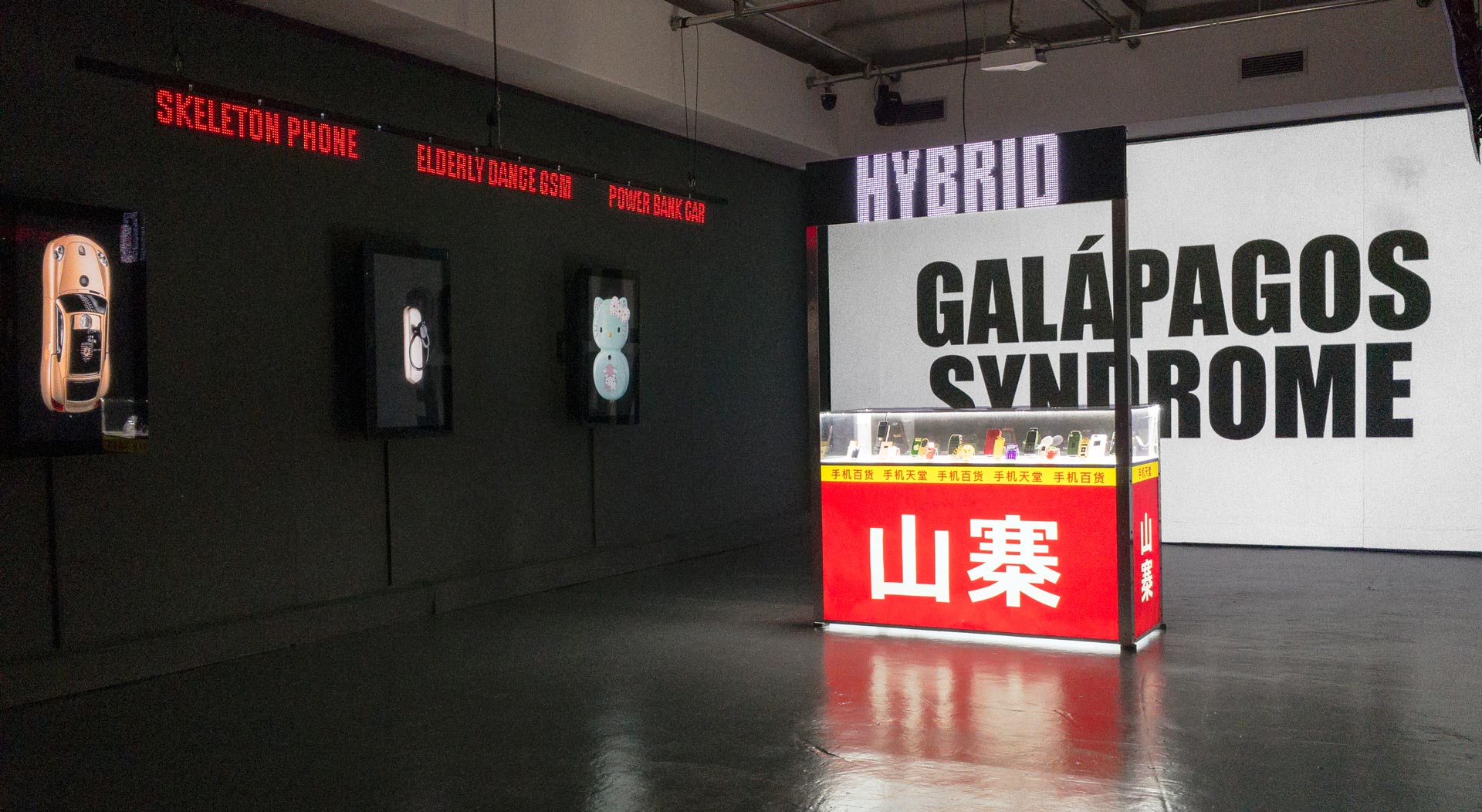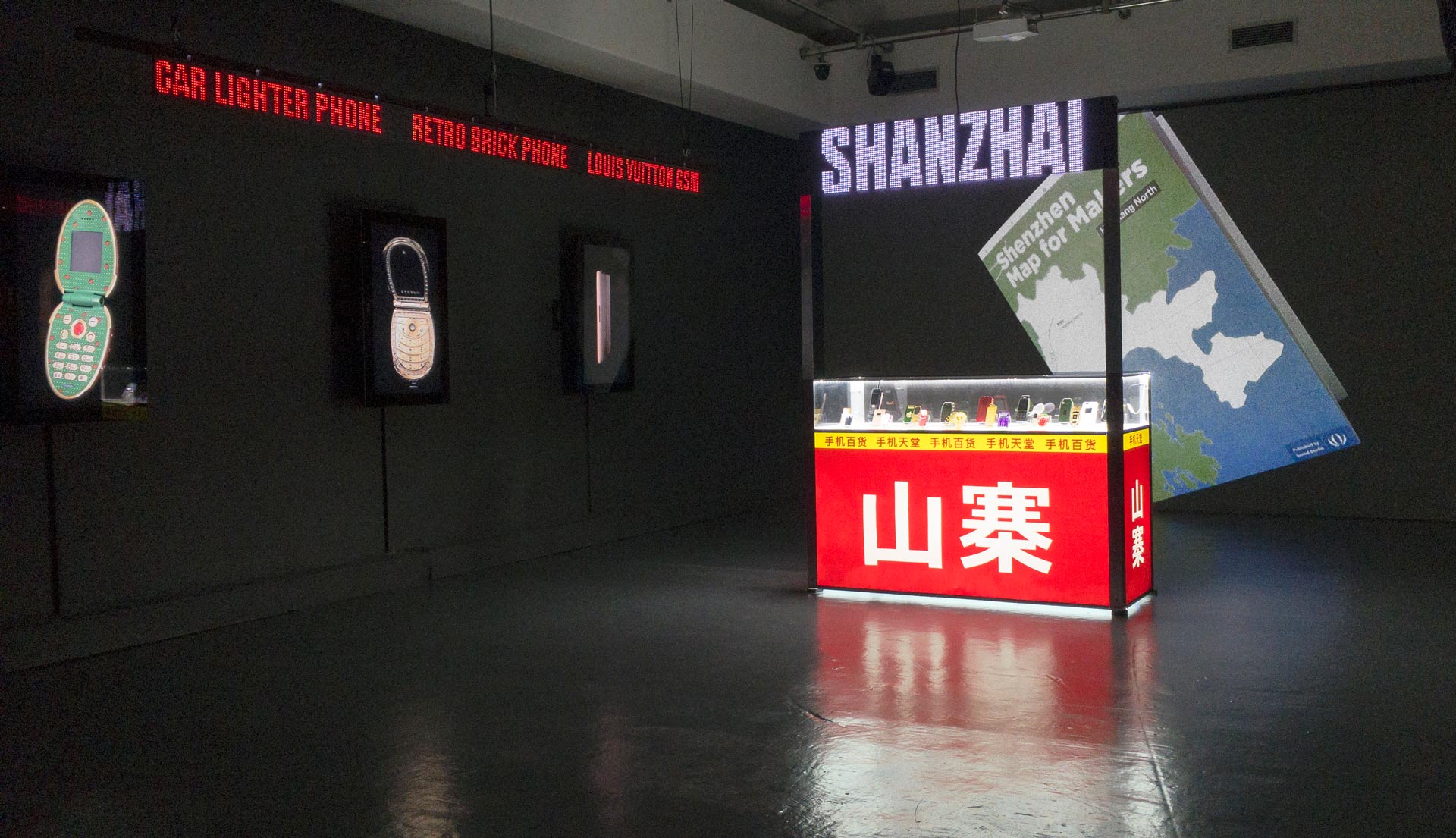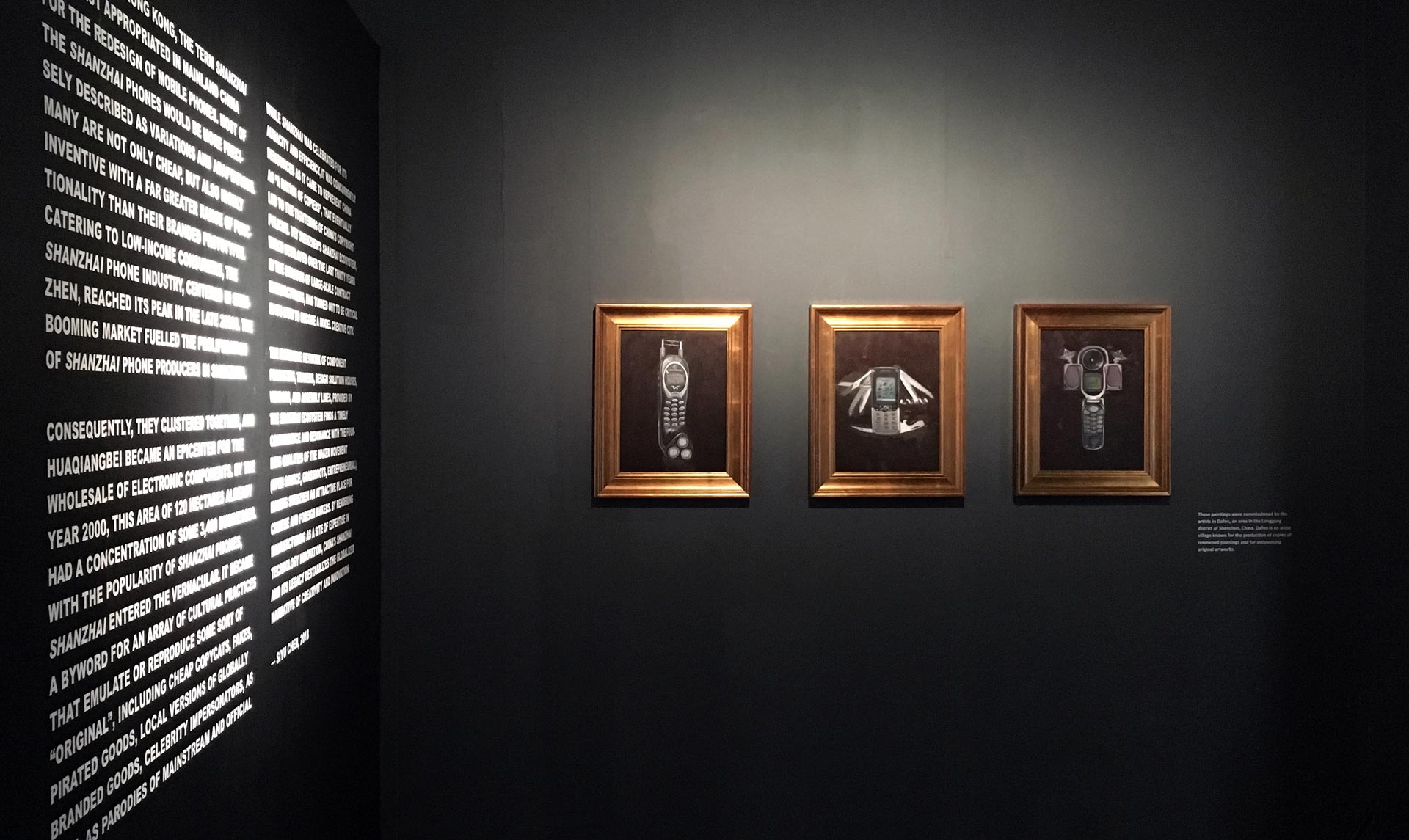 Solo exhibition DISNOVATION.ORG, Watermans Art Center, London, UK 2018
SHANZHAI ARCHEOLOGY (EXHIBITION VIEWS 2017)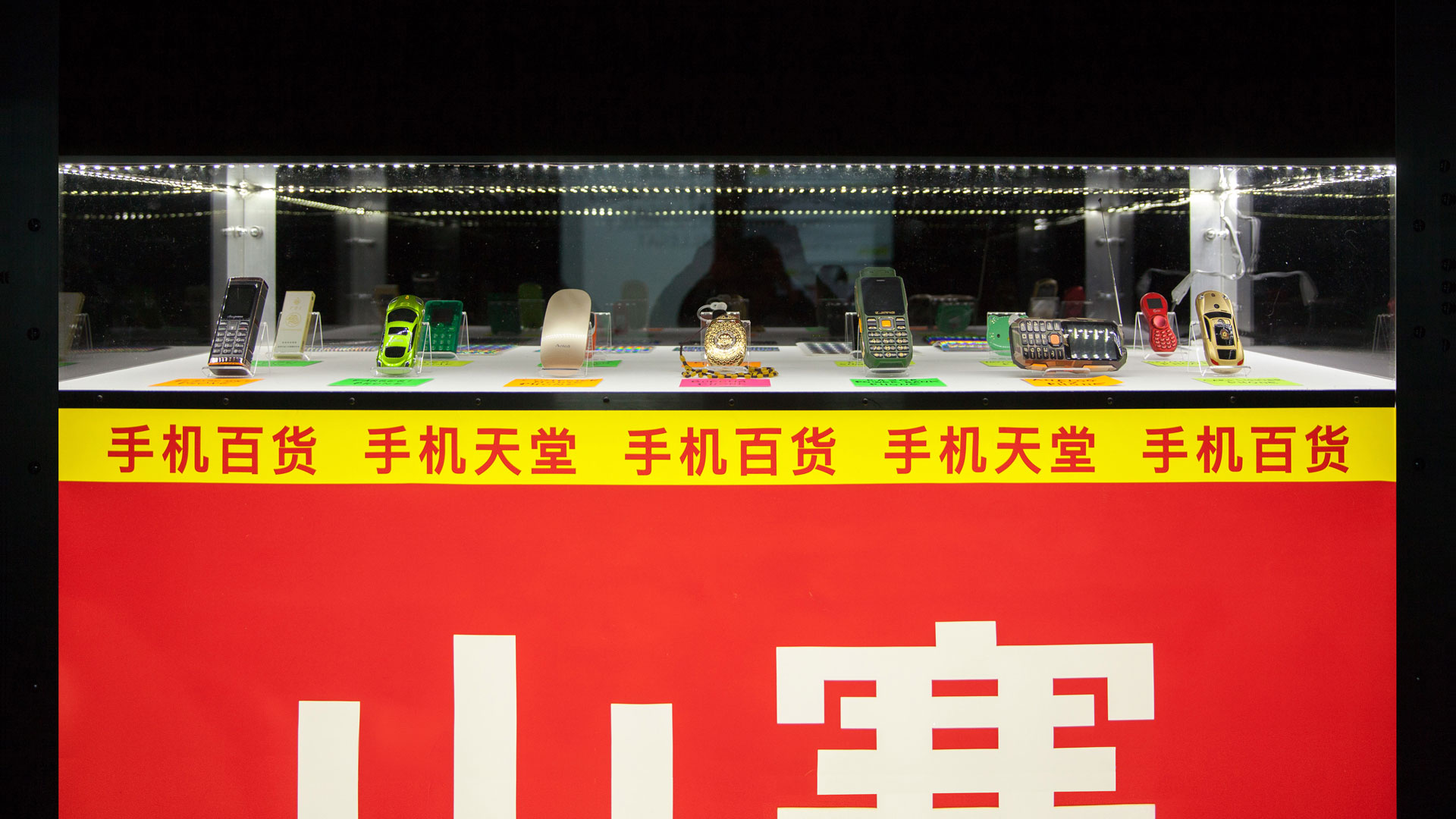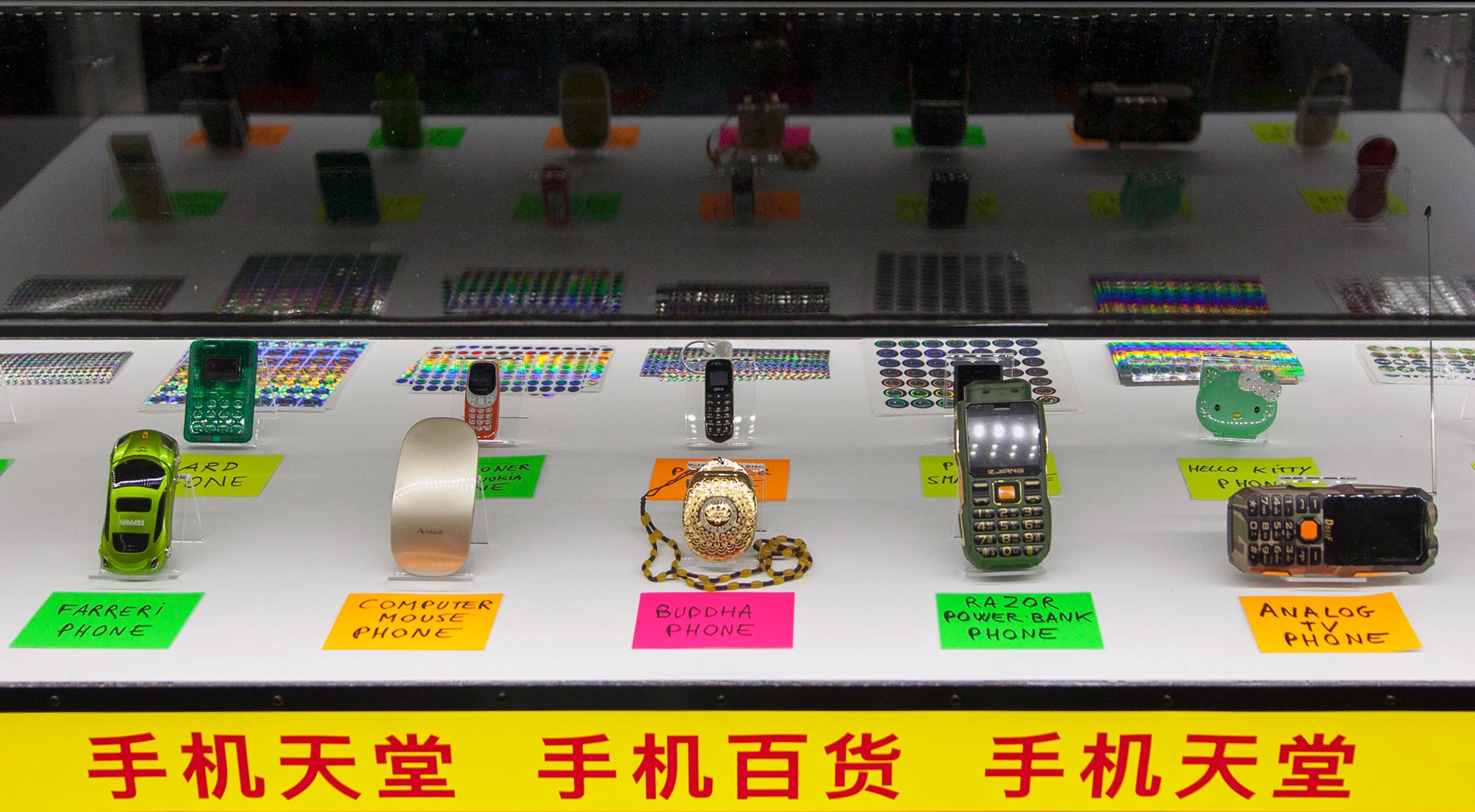 Solo exhibition DISNOVATION.ORG, Stereolux, Nantes, FR 2017
SHANZHAI ARCHEOLOGY (3D CONSERVATION OF DISAPPEARING ARTEFACTS)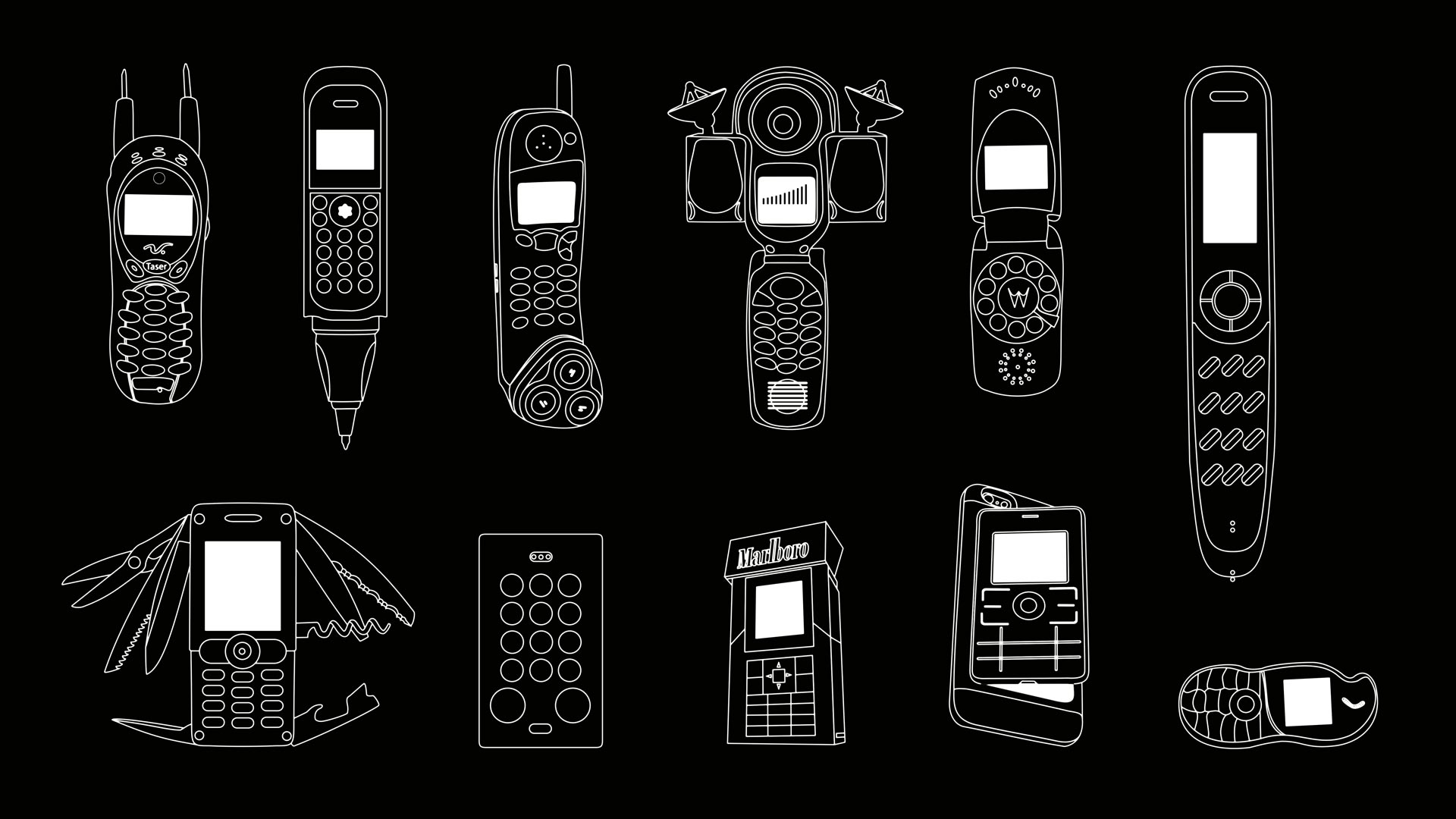 3D models by Terrell Davis | Studio videos by Disnovation.org with Dasha Ilina
SHANZHAI ARCHEOLOGY (SELECTED PHONES)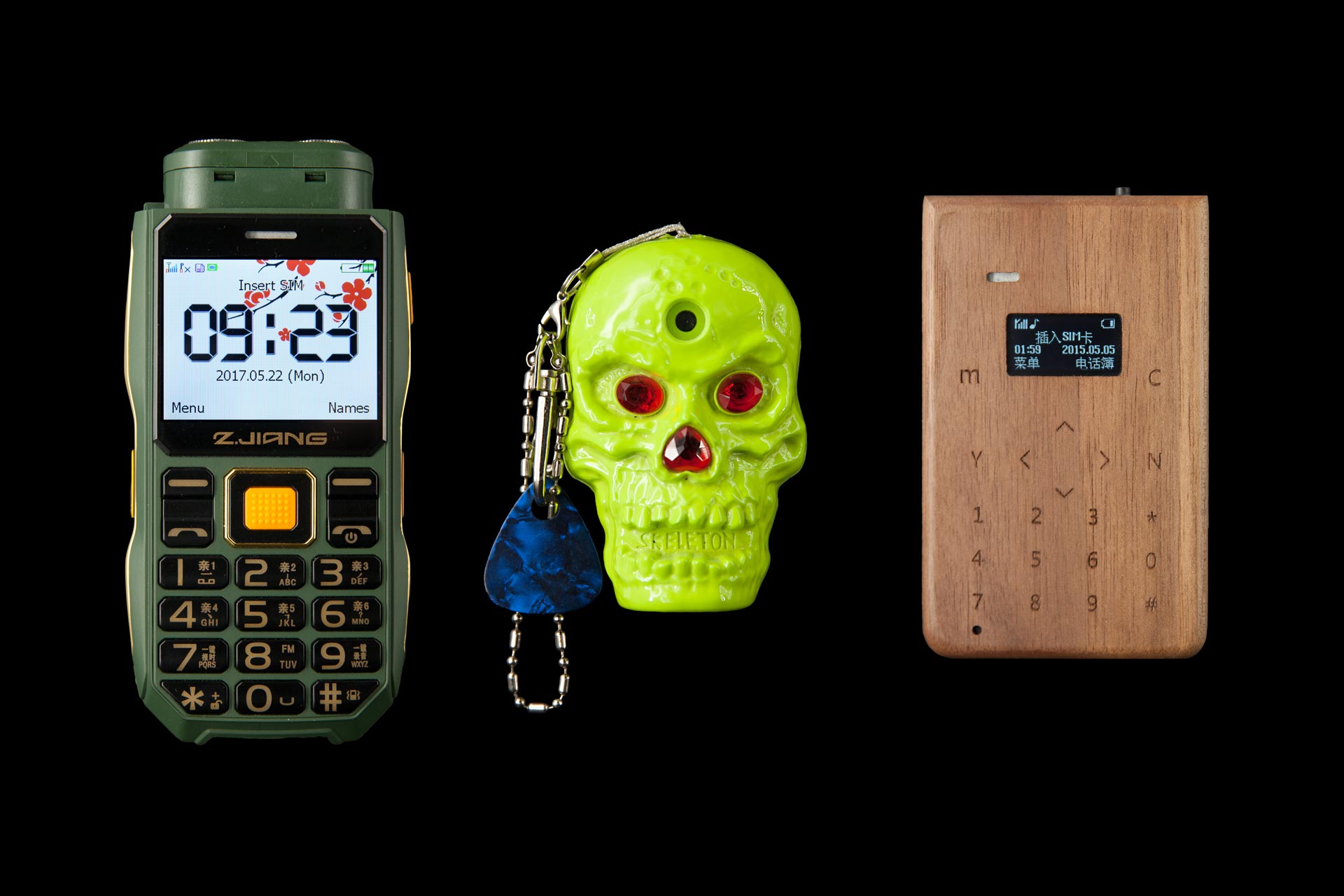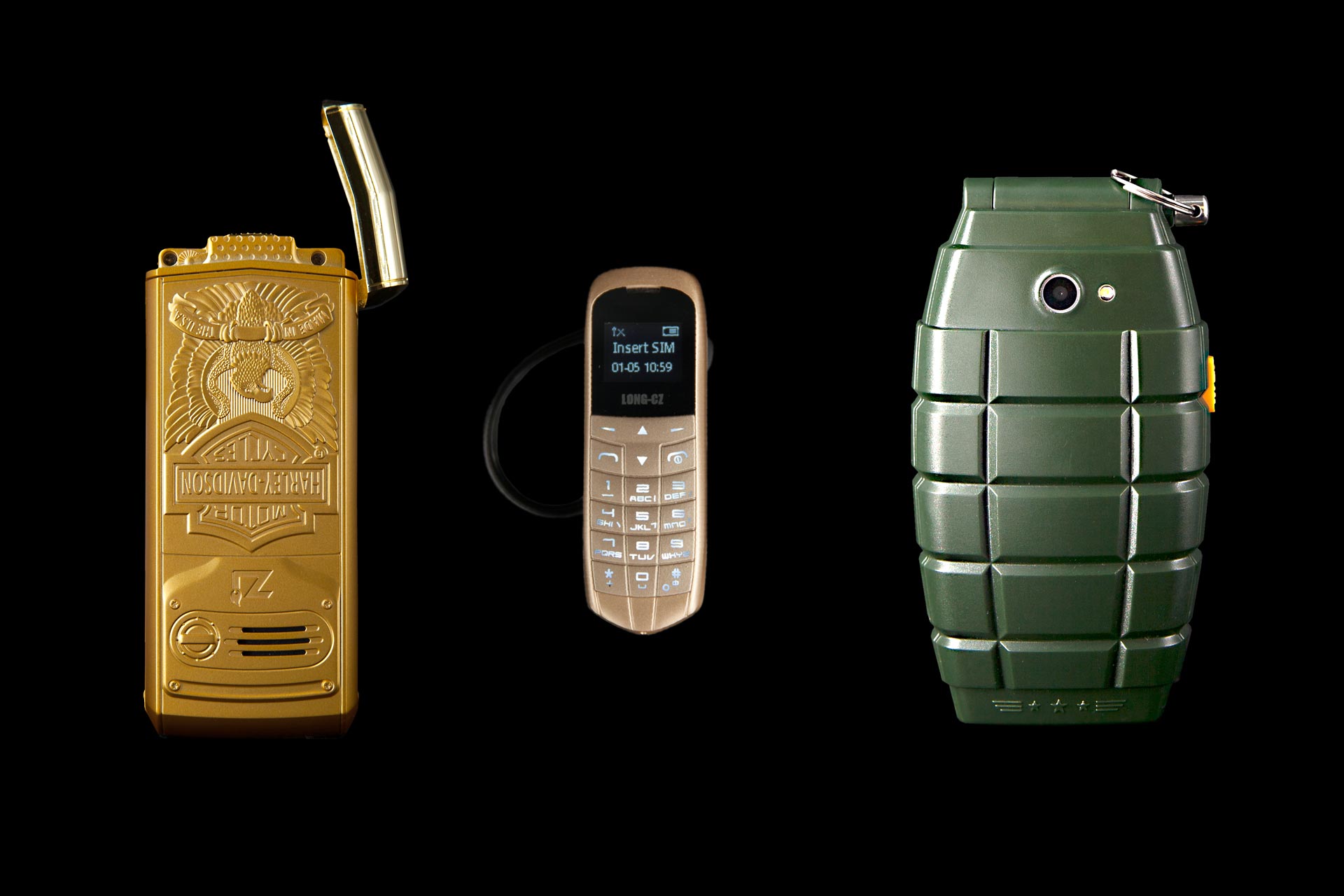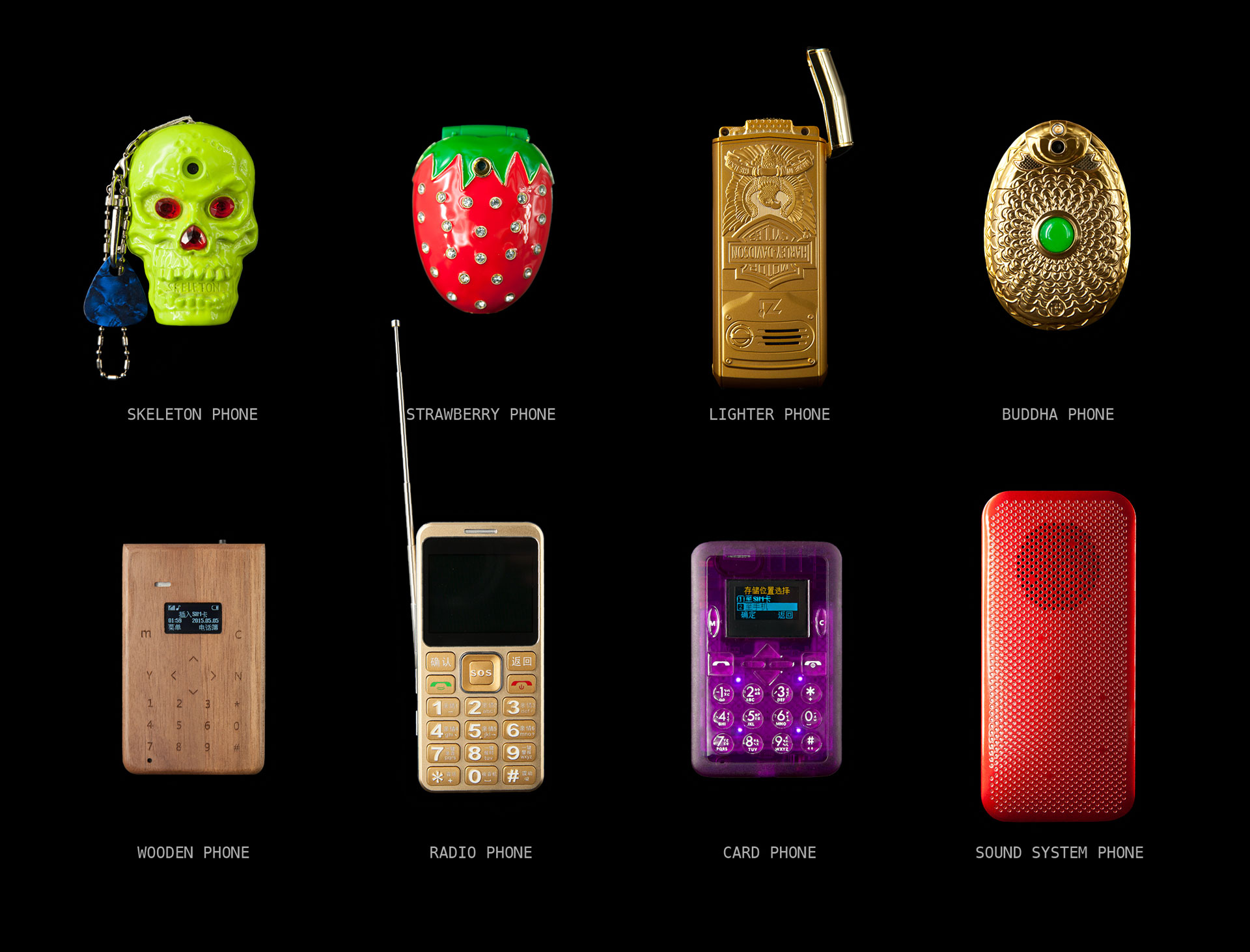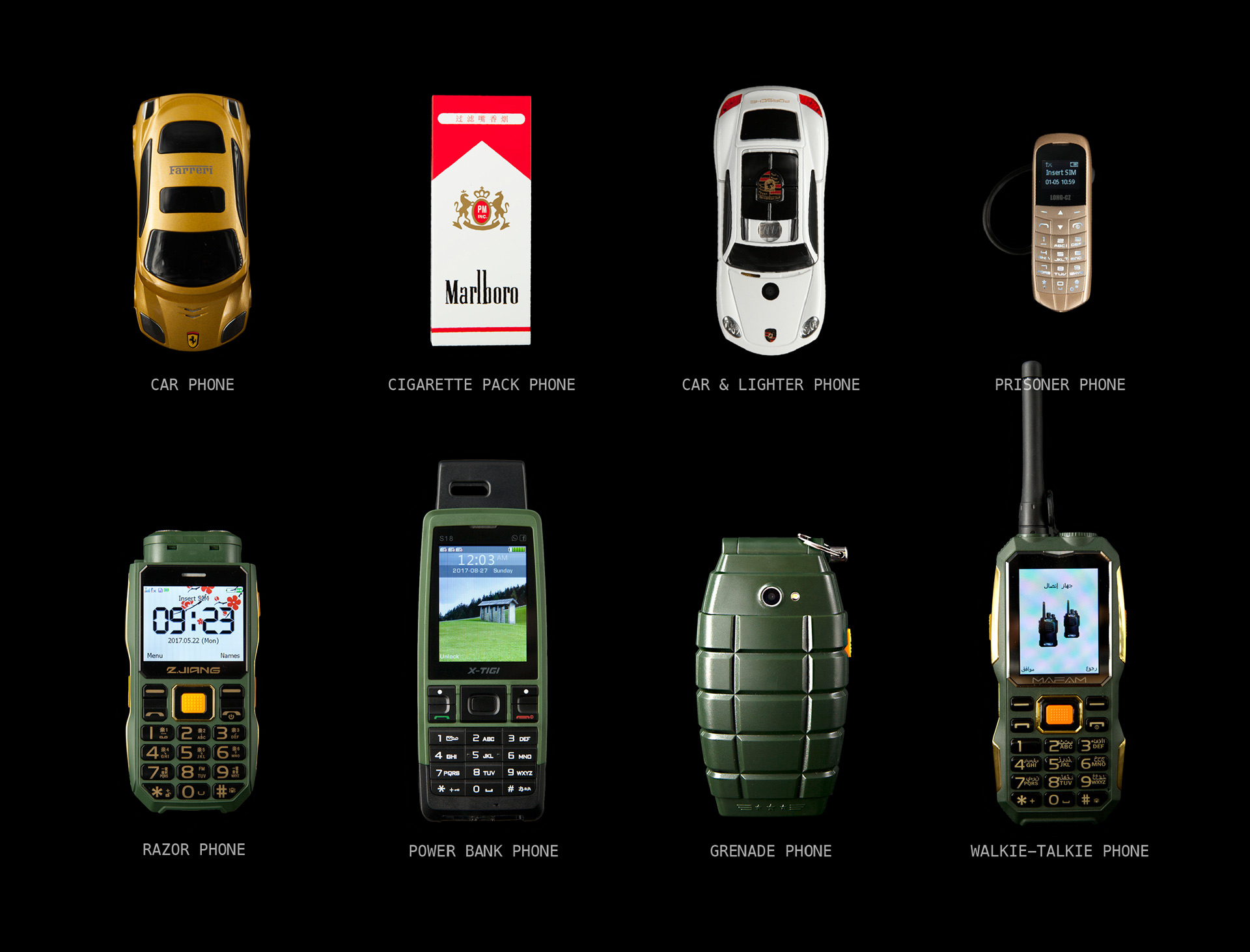 Specimens taken from a collection of 100+ hybrid phones
Exhibited at:

Meta.Morf Biennale, Trondheim, 2020 (NO)
Maison Populaire, Montreuil, 2019 (FR)
Espace Multimedia Gantner, Bourogne, 2019 (FR)
Mundaneum, Mons, 2018 (BE)
Museum L, Louvain-la-Neuve, 2018 (BE)
Solo Exhibition, Watermans Art Center, London 2018 (UK)
Fake, Science gallery, Dublin, 2018 (IR)
Feedback #2, Humboldt-Universität zu Berlin, 2018 (DE)
Stereolux, Nantes, 2017 (FR)
FeedBack #1, West Gallery, The Hague, 2017 (NL)
Kunsthaus Langenthal, 2017 (CH)
Galerie Charlot, Paris, 2017 (FR)
Mapping Festival, Geneva, 2017 (CH)
The Working Promesse, Internationale Design Biennale, Saint-Etienne, 2017 (FR)



Press / Writtings:

An Archeology of Shanzhai Phones Chapter 4, of the book "Realtime: Making Digital China", EPFL Press, 2020
Shanzhai Archeology: defying our standardized technological imagination Interview, We Make Money Not Art, 2017
Shanzhai Archeology: Shave, Pray, Dance... An essay by Clement Renaud (commissioned by B. Brusadin for Inmaterial, 2017)
Bandits Brought Technology to This World An essay by Clement Renaud, 2014 (edited in The Pirate Book, 2015)
Post internet artists crack open our technological past in Hyperallergic, 2017
Shanzhai Archeology project is supported by:
Design Trust Seed Grant - Hong Kong, CNC Dicream, Design Society - Shenzhen, Institut Français de Chine, Le Cube - Art3000, Watermans Art Center



Design Trust provides funding support to the project only and does not otherwise take part in the project. Any opinions, findings, conclusions or recommendations expressed in these materials/events (or by members of the project team) are those of the project organisers only and do not reflect the views of Design Trust.